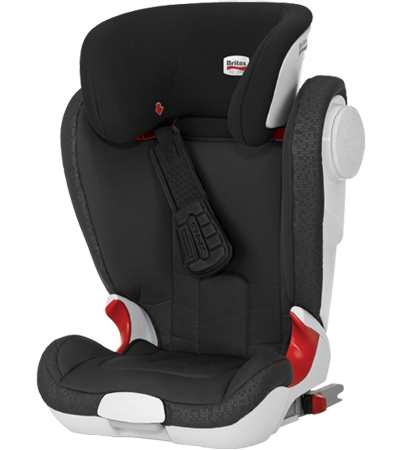 A new addition to the Britax range is the KIDFIX XP SICT car seat, the highest scoring Group 2-3 car seat tested by Which?
The KIDFIX XP SICT is approved for two different modes of installation: the "semi-universal" with the KIDFIX locking arms into the ISOFIX fastening points and the "universal" with the vehicle's 3-point seatbelt. We used the second method which is approved with ECE R 44/04.
The proof of the testing was a long post-Christmas journey to Pembrokeshire. Harriet described the car seat as "very comfy" and she certainly looked it as well.
The car seat is very easy to use and is suitable for children from four to 12 years (15 to 36kg). The XP-Pad takes up to 30 per cent of the energy forces away from your child's neck and it incorporates side impact technology.
We (and Harriet) are delighted with the KIDFIX XP SICT car seat. We have the Black Thunder one (exclusive to Mothercare)but it also available with Chilli Pepper, Cool Berry and Smart Zebra fabric options.

PWT rating: ♥♥♥♥♥
For further details and stockists check out Britax KIDFIX XP SICT.