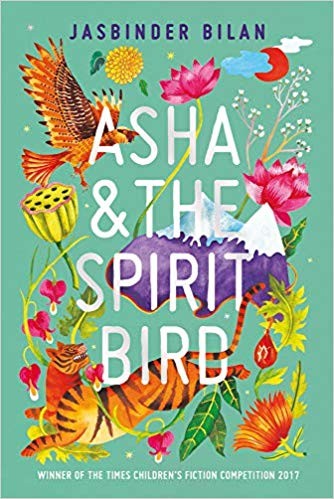 The judges said of Jasbinder Bilan's début children's novel, Asha & the Spirit Bird: "Wow! We unanimously lost our hearts to this gorgeous book."
Published by Chicken House, this award-winning book tells the story of Asha who lives in the foothills of the Himalayas. Money is tight and she misses her papa who works in the city.
When he suddenly stops sending his wages, a ruthless moneylender ransacks their home and her mother talks of leaving.
From her den in the mango tree, Asha makes a pact with her best friend, Jeevan, to find her father and make things right. Guided by a majestic bird which Asha believes to be the spirit of her grandmother, she and Jeevan embark on a journey to the city, across the Himalayas, to find her father and save her home …
The narrative is beautifully written – there's a glossary of Indian words at the beginning – and captivates the reader from the first lines.
Asha & the Spirit Bird
is available from Amazon and bookshops.