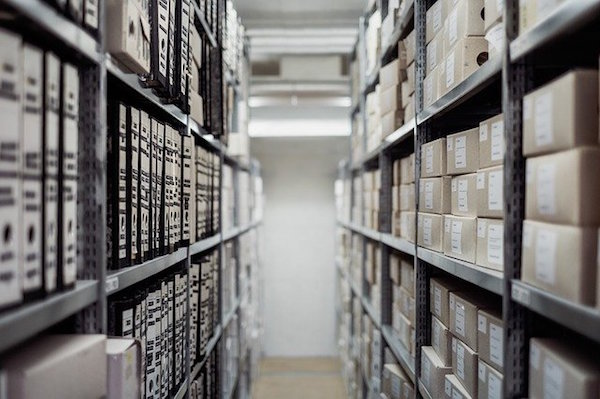 If you are moving into a new house or need additional space to store household items to declutter your home, investing in a self-storage unit provides a range of benefits. Using storage units is often overlooked, however, the convenience, affordable cost and high security –is most certainly worth considering.
With the self-storage sector continuing to rise, the popularity of self-storage space is a clear indicator of the benefits that it provides. For those curious about the benefits, here are just a few perks to having a storage system to store any unused household goods.
Provides Peace Of Mind
Storing your belongings in either an attic or garage runs the risk of them potentially getting damaged. More often than not, these spaces can be cold and damp which in turn makes them the perfect environment to potentially inflict water damage or mould on your belongings. Whereas with self-storage, the facility has set a controlled climate for all units to ensure that all items are well looked after.
With more valuable items, keeping them all in one place at your home may not be an ideal choice. Storage units are protected by numerous levels of security, including CCTV, monitored 24-hours and secure locks – all of which you unlikely have in your home.
Varying Sizes And Flexibility In Time
Most storage units, like the ones at Safestore, come in a variety of sizes. This means you can find a self-storage unit that is perfectly sized to meet your needs. If you are unsure about what size to choose, ask the company and they will guide you on what size unit will best hold the items you intend to store.
Additionally, almost all storage facilities are incredibly flexible. So if they are a short-term solution or are long-term, they will be available for use. Another added benefit is that you can arrange storage at short notice, as well as remove your belongings at any time you wish.
Easily Accessible
One of the primary concerns many have with using a self-storage unit is that they would not be able to access their belongings. Some storage facilities offer users 24/7 access. With self-storage units, you are the only key holder, so you can come and go whenever you would like. As such, you will not have to go long periods without any of your belongings, whilst they are being safely stored.
Cost-Effective Option
Contrary to popular belief, self-storage units are cheaper than you may have initially thought. It is a cost-effective option for homeowners, as they do not need to upsize their home when only a few additional items need a place to be stored.
For those who are in the process of moving home, storage units are a blessing in disguise. If you are looking for furniture for your new place and spot your dream piece of furniture, whether it is a dining table or sofa, you can store it in your storage unit.
Some are fortunate to have friends or family store items. However, this might increase the cost of removal vans as they would need to make multiple stops to collect all of your belongings to take to your new home.
Declutter Your Home
Many of us have areas of our house that are cluttered and we find it difficult to part ways with our belongings. Regardless of how many posts we read about ways to declutter our home, they do not always help. Sometimes we come across items that we might not need currently but we could potentially use or need in the future. Renting a self-storage unit, you can store those items that might be needed in the future. In turn, you can make your home more spacious and organised, which can help to boost your mood and make you feel more comfortable in your own space.