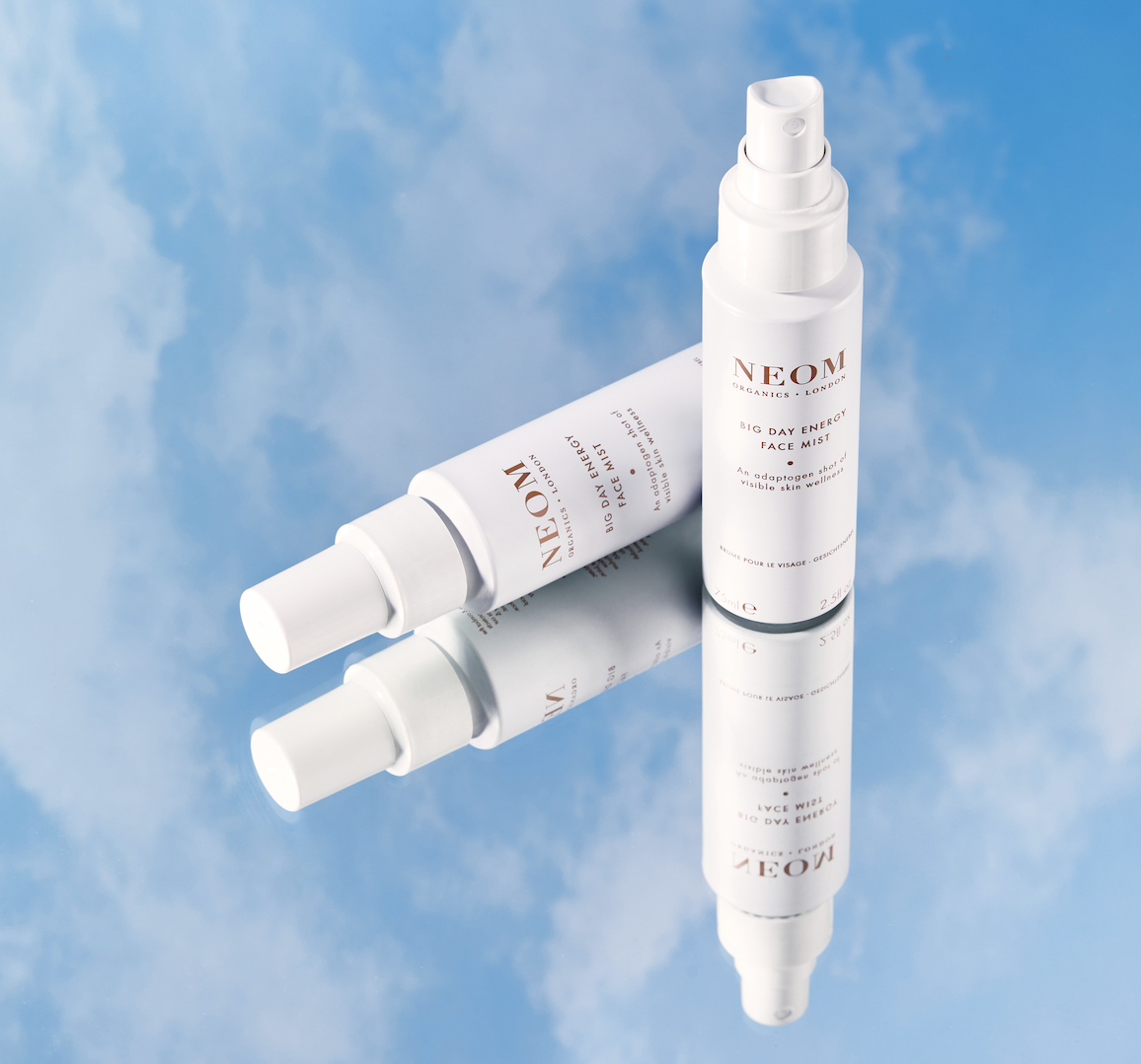 NEOM has just launched their Big Day Energy (BDE), an adaptogenic face mist for when life is full on and those good skin days fly out of the window. BDE is your short-cut to bright, dewy skin and a boost of energy, perfect for calming and refreshing stressed skin and mind. Just close your eyes and spray 10 to 15 cms from your face.
BDE instantly hydrates and combats the stresses of daily life as NEOM's adaptogen blend nourishes and protects from blue light and pollution.
You can use the spray under or over make-up, as NEOM'S 100 per cent natural fragrance of delicate eucalyptus, rosemary and patchouli helps boost energy and mind.
BDE is a brilliant on the go, it's 75ml so perfect for planes, travel, your day to day bag. Perfect for using in offices where their is air conditioning.
You can also pop it in the fridge to chill when the weather is warm. And of course like everything NEOM, it smells incredible! BDE sits under our energy pillar, so the aromatherapy blend is designed to give you a much needed boost and help focus the mind.
I love using BDG and like the ethos of the company which works hard to maintain sustainability and support charities.
There is an introductory 15 per cent discount online and savings to be made when you spend certain amounts.
PWT rating: ♥♥♥♥♥
Big Day Energy retails at £26 and is available from NEOM.