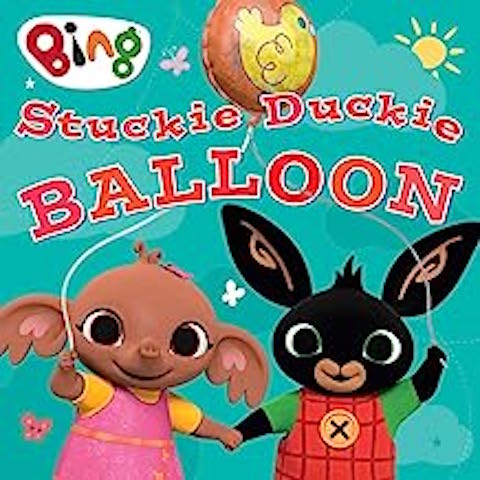 Bing – Stuckie Duckie Balloon is a new picture book about sharing – perfect for toddlers and young children – based on the award winning CBeebies show.
As ever this is a beautiful, perfectly illustrated picture book about life's little problems for Bing and his friends, this time featuring Sula and, of course, Flop.
As they walk through the park, Bing and Sula spot a helium filled balloon stuck in a tree. "Stuckie Duckie! Quack! Quack! Quack!"
Flop rescues the balloon but both Bing and Sula want to be the first to fly the balloon – can they reach a compromise? And will they honour the arrangement?
A gentle and charming Bing story about learning to share, being patient and showing resilience when things don't go to plane.
As usual all ends well – "It's a Bing thing!"
PWT rating: ♥♥♥♥♥
Bing – Stuckie Duckie Balloon is published by HarperCollins Children's Books and is available from bookshops and online.