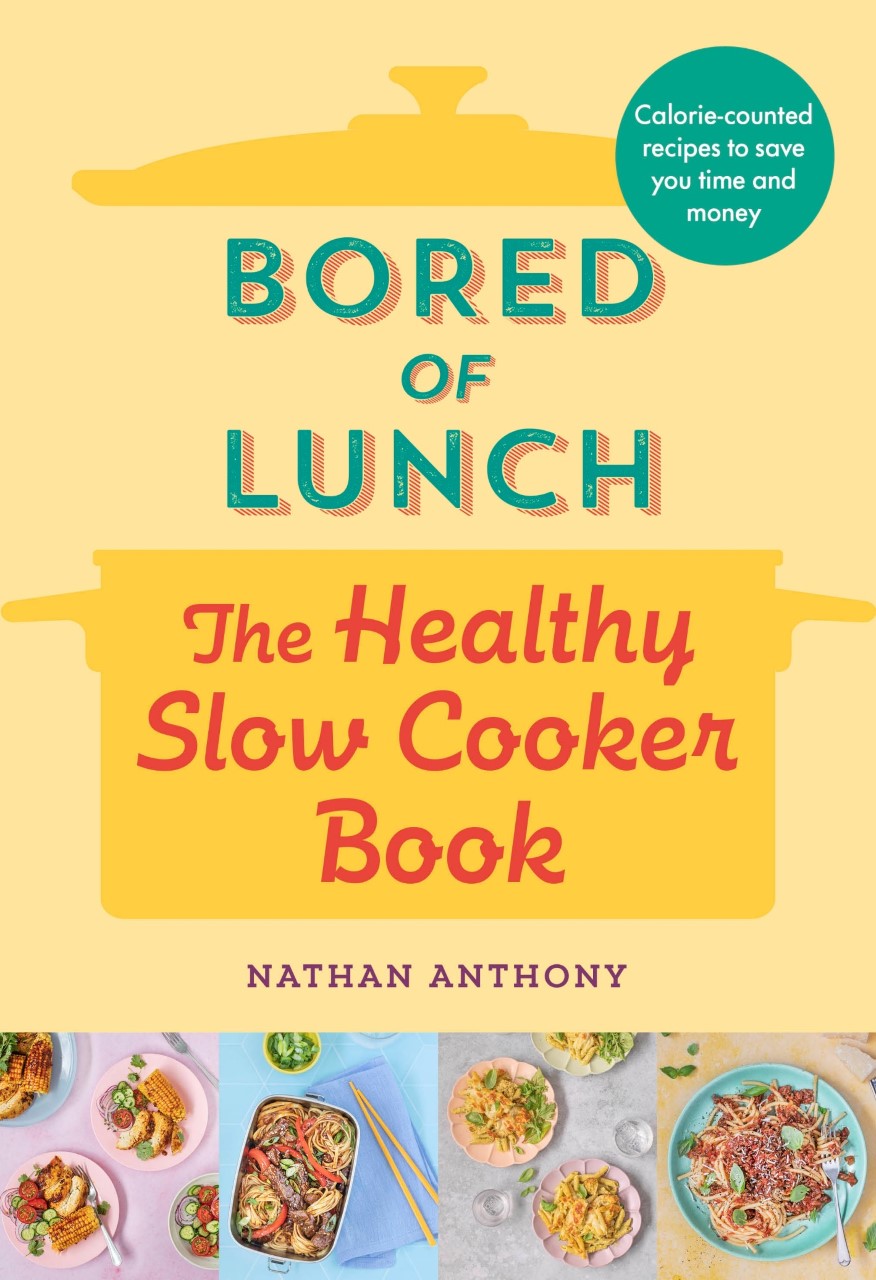 If you've read our Cost efficient cooking feature, you'll know that slow cookers can cost as little as 5p per hour to run so recipes for slow cookers are a welcome addition to any kitchen bookshelf.
Bored of Lunch, subtitled The Healthy Slow Cooker Book by Nathan Anthony is perfect for our times when we are looking for ways to cut costs but to eat healthily. Each recipe focuses on nutritious ingredients and indicated the number of calories per portion at the top of the page.
I had a vegan friend coming to supper so chose to cook the Vegetable Ratatouille. Both of us agreed the sauce was delicious and the vegetables were cooked to perfection. It's a simple meal to prepare and can be served with crusty bread, pasta or a side salad. I halved the ingredients as the recipe is for four but there was enough left over for another meal for one.
The book is divided into six sections: Fakeaways; Weekday Dinners; Light Meals; Family Favourites; Comfort Food; Feeding a Crowd. what I think would be useful would be a list of recipes in each section which make it easier to find what you're looking for. There are, after all, 80 recipes to choose from.
What is particularly useful at the beginning of the book is the Pantry Essentials section. stock up on those and you'll be ready to go.
The photography is superb and certainly encourage you to try the meals. I loved the look of the curries and some of the other dishes but if I have a criticism it's that I'd have likes to see more vegetarian options. However there are some delicious looking soups to make and I am looking forward to tasting them.
PWT rating: ♥♥♥♥
Published by Ebury Press, Bored of Lunch by Nathan Anthony is available online and from bookshops.