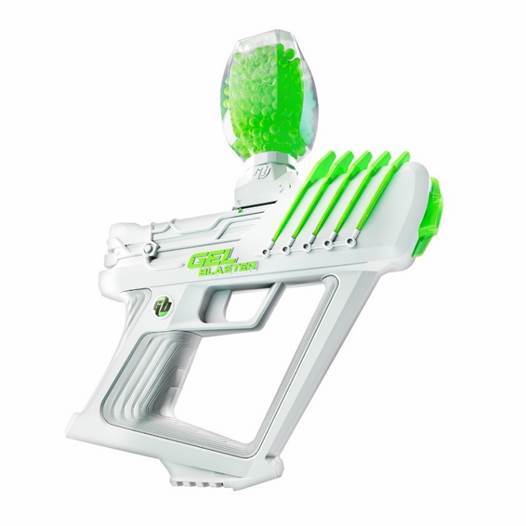 Not long ago paint balling was all the rage – often booked by companies for a team-building activity for their staff. Now you – and your teens – can have all the fun of the chase without the mess with the new Gel Blaster Surge.
Take it in turns with the Gel Blaster Surge or buy a set of two to even the odds and let battle commence Gel Blaster Surge.
The Gel Blaster comes with 10,000 water based Gellets that dissolve after impact, which means tons of fun and zero mess or residue. Whether you're going for precision shots or all-out carnage, the single and fully automatic blast modes guarantee a thorough soaking for your opposition.
Plan ahead
You get up to four hours of playing time on a single charge via a USB-C cable (takes 45 minutes) so those water fights in the garden or park can really take off.
The eco-friendly, non-toxic, non-irritating and burst on contact Gellets need to be soaked in water for two hours before they are ready for use.

Good to know

♥ Store 800 Gellets in the hopper and forget about running out of ammo every few minutes
♥ The coloured fins can be swapped out for different colours (sold separately) for team battles
♥ It comes with safety glasses so there won't be any nasty accidents on the battlefield
♥ Want to add little more sting? Adjust the strength of the shots from 90 FPS all the way up to 170 FPS
Harriet thought the Gel Blaster is fun to use but commented the Gellets left pink marks on her skin but those quickly disappeared.
The Gel Blaster (£59.99) is available from
Currys