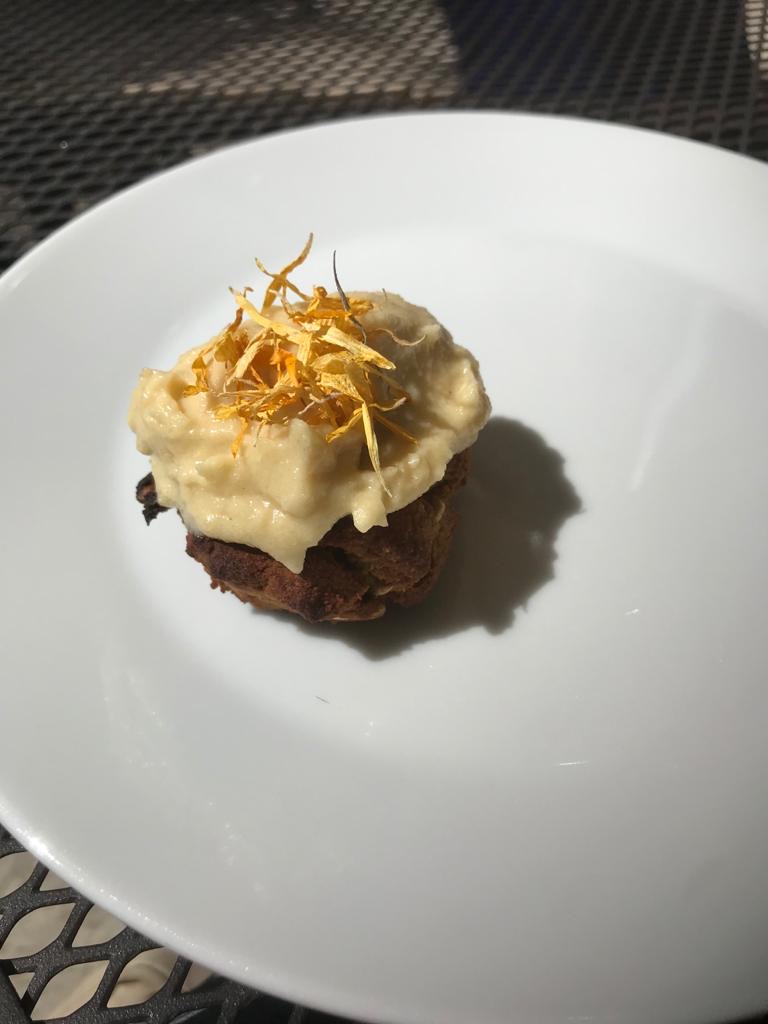 Little Cooks Co is a monthly subscription based recipe kit that's posted through the letterbox, direct to kids, in a neat 100 per cent recyclable box with compostable packaging. The box is packed with all the natural and healthy dry ingredients of that month's delicious and nutritious recipe for kids to bake in the home.
So if it's a rainy lockdown day then Little Cooks Co is the perfect activity guaranteed to bring excitement to any child and parent/carer, promising to teach children to love cooking (an important life skill), the importance of healthy eating and to create happy family memories along the way.
Harriet is aged ten so at the upper end of the age range for this product. She's already been baking at home and was eager to try out the box which arrived from Little Cooks Co to make Sunny Lemon Biscuits. The only ingredient she needed to add was butter but used the Pure alternative so the biscuits were dairy and gluten free – brilliant for our family intolerances.
Each recipe has been designed by a registered nutritionist, so is free from all refined sugar and processed ingredients. As all the ingredients are already measured out (except the Pure) these packs are ideal for younger children obviously with supervision. Harriet did everything on her own including switching on the oven and taking out the biscuits when ready.
I tried the finished product and it was very tasty indeed.
Harriet rated the activity: ♥♥♥♥♥
Month by month (cancel anytime) £12.99 incl postage
3 months (renews after 3 months, cancel anytime) £35.99 incl postage
6 months (renews after 6 months, cancel anytime) £59.99 incl postage
12 months (renews after 12 months, cancel anytime) £99.99 incl postage