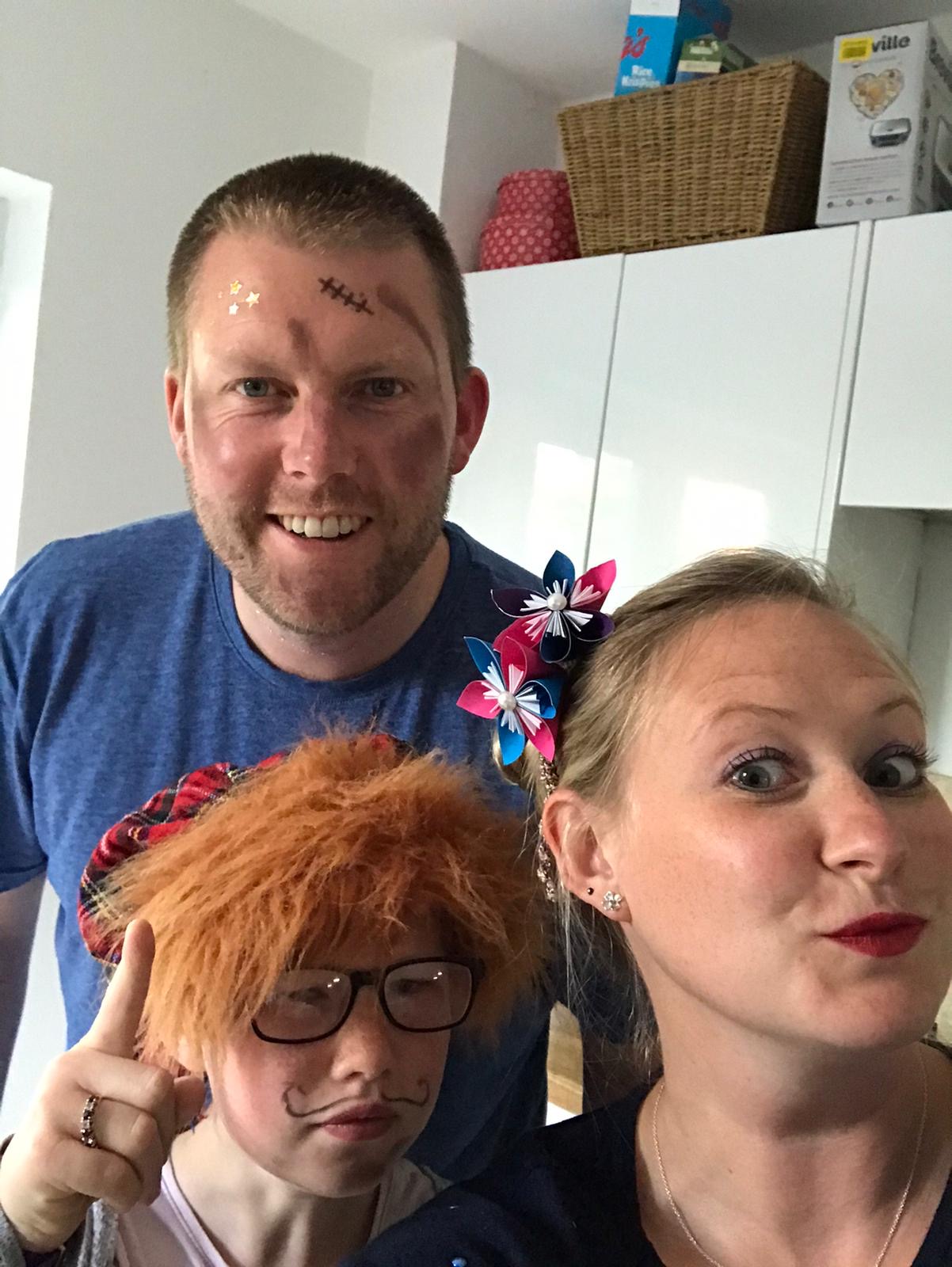 My daughter alerted me to the fact that MacMillan Cancer Support had a Whodunnit Murder Mystery game to be enacted online. Olivia was invited to join with a group of friends and Harriet aged ten played The Captain – a leading part (although her costume was slightly odd) and she solved the crime! So this is definitely something to consider doing with older children. Olivia was a glamorous artist Madame Wot de Wot-not and Chris was Clive Slick (as was Becky in the photo below with Jim who makes a rather dashing Captain with ribbons).
I've hosted murder mystery dinner parties in the past and I love them. Dressing up and solving a crime – well I would like them as a crime writer! Sadly we can't socialise at the moment but running an evening online seemed a great second best. And with this I didn't have to provide the dinner or clean the house in advance.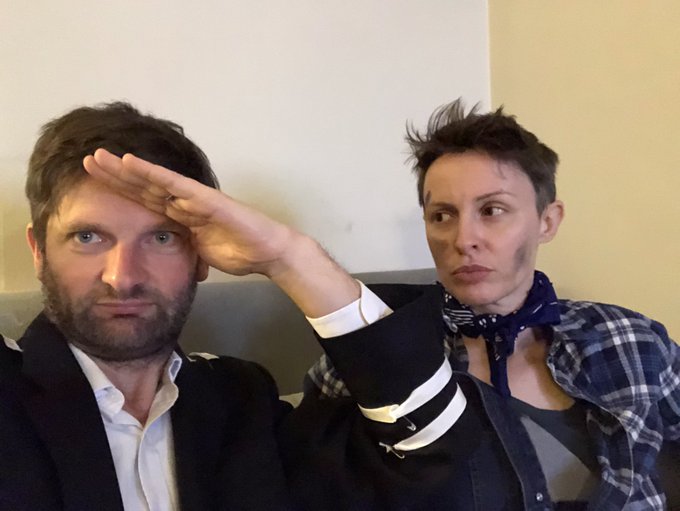 Macmillan Cancer Support Murder Mystery is free to play on the understanding you raise funds for them. They send the host everything you need to facilitate the evening. So first you set up your charity page on Virgin Money Giving and then have fun matching the characters to your guests. We were short of male guests so Becky and I played men.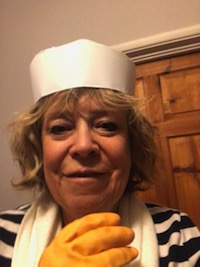 There are parts for eight characters but you can reduce this to six and there are pictures and characterisation suggestions. Obviously you only have to be in costume from the waist up!
Finding and adapting costumes is all part of the fun. I discovered how to make a sailor's hat on YouTube – I was the bellboy Marvin Marigold hence the gloves. It certainly makes you think out of the box. The host sends a character script to each guest (no peeking beforehand) and you're ready to go.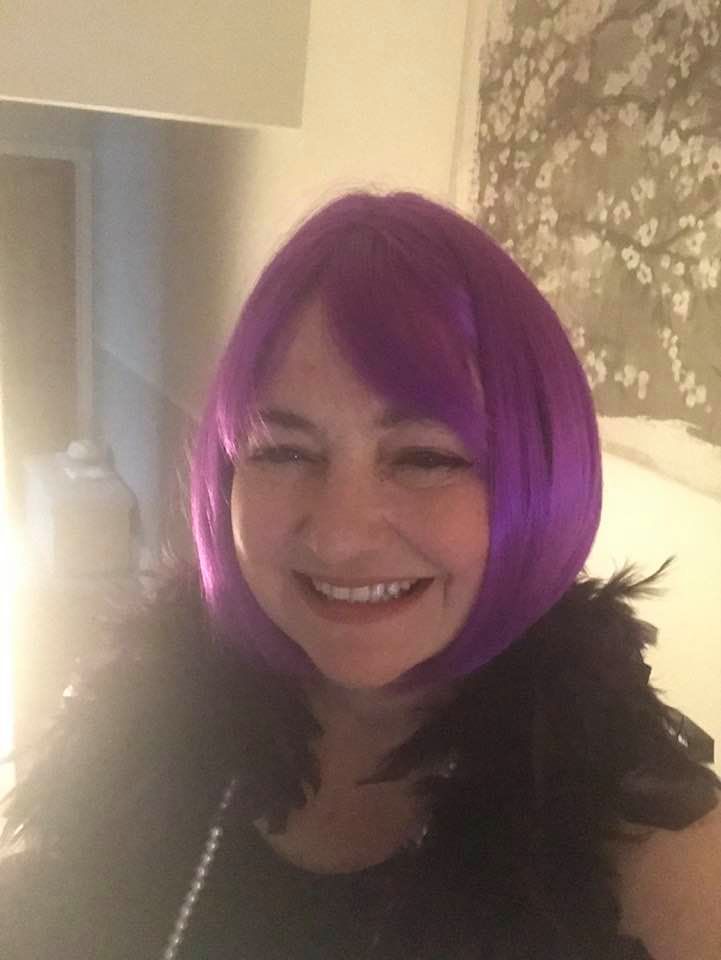 Not everyone took photos of themselves but Tina looked amazing as Beryl Belter in her (borrowed) purple wig.
I was worried about setting up as a host on Zoom although I attend zoom meetings regularly now. It was extremely easy and at the moment there's no longer a 40 minute restriction on meetings of over three people. We had a great evening and it was a perfect way to take your mind off the pandemic and to raise money for charity.
The game lasts about a couple of hours and we had a lot of laughs. Perfect for families and friends. Plus Macmillan have sent a new game...
PWT rating: ♥♥♥♥♥
You can sign up for a Macmillan Murder Mystery here.
If you don't fancy playing but would like to donate to Macmillan Cancer Support please consider my Virgin Money Giving page.