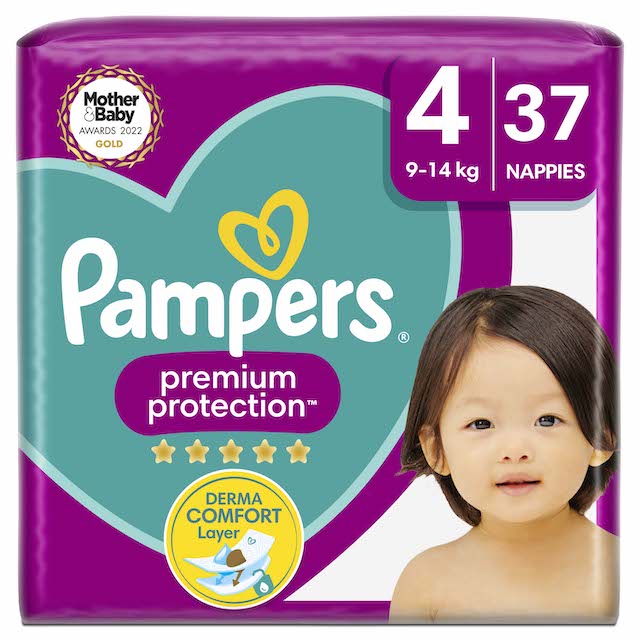 Pampers has launched its No 1 to help keep skin protected as 97 per cent of parents agree that a dry and protected bottom keeps their baby happy.
Many parents find that when a baby is experiencing nappy rash, it can negatively impact their mood. This is why Pampers have launched the brand-new Premium Protection range, featuring the DermaComfort layer which absorbs faster to instantly pull wetness away from baby's skin. Additionally, it provides up to 100 per cent leakage protection for 12 hours and is approved by the British Skin Foundation. The DermaComfort layer is available on Pampers Premium Protection New Baby nappies (sizes 0-3) and Pampers Premium Protection nappies (sizes 4-6).
Olivia's thoughts:
I'm pretty sure most parents have been through various brands of nappies to try and find one that works for their child… and we are no exception.
The Pampers New Baby size 3 have really worked for us. During the day it is easier to change more regularly to avoid a sore bottom scenario, however obviously changing during the night is something I'd rather avoid if possible. We went through a period where Lizzie was wet through in the morning, through to her nightclothes and sleep bag. This resulted in her waking up earlier and earlier. Not ideal!
The Pampers nappies have up to 12 hours of all round leakage protection and the nappies live up to this promise as we have had no leaks. The safety leg cuffs also prevent anything else seeping out there too! The wetness indicator is super useful for identifying the need for a change of nappy.
During the day and night the nappies keep her comfortable and she has not had such a sore bottom as a result. The fit is great and the nappies are very soft, breathable and flexible – which is great for my very active, almost crawling seven month old!
Half-price discount code for Asda.