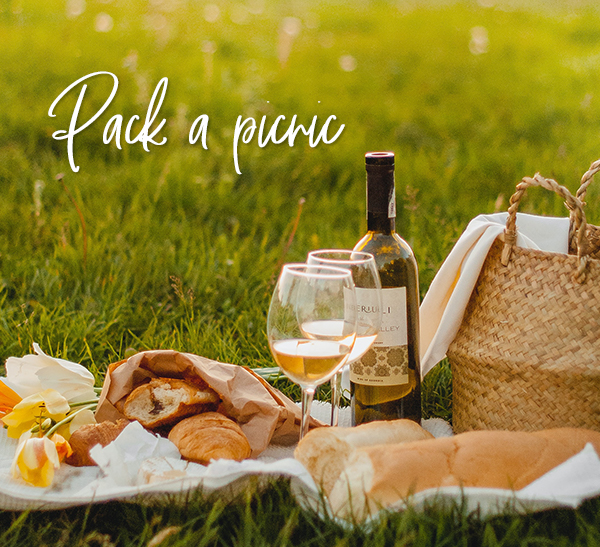 It's International Picnic Day and "love 'em or hate 'em" while you still can't eat at your favourite restaurants, Brasserie Blanc – one of my favourite places to eat see my review – has a few handy tips for a perfect picnic plus a recipe for coleslaw.
As the weather is warming up next week here are a few handy tips for a perfect picnic.
1. Comfort is key, make sure the rug is big enough and take a couple of cushions to sit on if you struggle with crossed legs, kneeling or trying to eat in a semi lying down pose.
2. Kilner jars are king! These are great for salads - dressing in the bottom then layer up ingredients with the lettuce on the top - when you tip it all out you have a perfectly dressed salad ready to eat.
3. Think hard surfaces: take a small chopping board and a good sharp knife and also consider hard surfaces to eat off – a small trunk is not a bad idea for packing the picnic into then eating off when food is served.
4. Amazing Mason jars: stock up on a few as they are great for simple layered desserts like cheesecakes or key lime pie – also fab hung from a tree with battery fairy lights if your picnic goes on into the evening.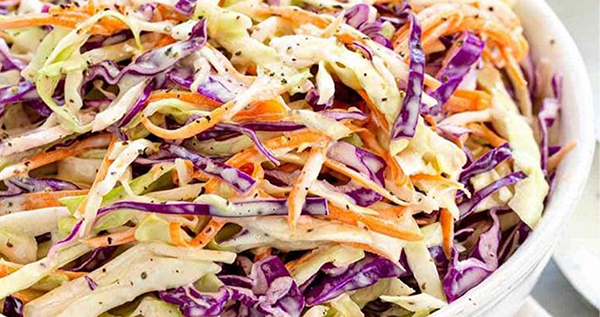 Brasserie Blanc Crunchy Coleslaw
An all round great addition to picnic food is a dollop of homemade coleslaw. (Interesting fact: the word coleslaw is from the Dutch koolsla, meaning cabbage salad.) You can experiment with ingredients and toppings to make it your own but our house recipe coleslaw is a pretty good place to start - why not have a go this weekend:
Recipe: Serves four (or more) Allergens: Celeriac (you can add extra cabbage & carrots to replace the celeriac)
Ingredients
1 apple (preferably Braeburn) finely sliced & cut into matchsticks 1tbsp lemon juice
120g white cabbage, finely shredded
120g red cabbage, finely shredded 120g celeriac, peeled & finely sliced 120g carrots, peeled & coarsely grated 120g fresh beetroot (preferably candy beetroot), peeled & cut into matchsticks
200g golden sultanas
100g kale, stalks removed & finely shredded
For the dressing
100g mayonnaise
50ml cider vinegar
50ml sunflower oil
Salt & pepper to taste
Method 1: Toss the apple in the lemon juice to prevent it from going brown then a it to the rest of the dry ingredients in a large bowl & mix well. Put to one side.
Method 2: Whisk the dressing ingredients together well then add to the dry ingredients and mix well. A sprinkle of pine nuts or your favourite seeds on top before serving gives a nice extra crunch.
Father's Day is this Sunday and you still have time to visit Brasserie Blanc and order an e-gift voucher. Gift vouchers can be used in any Brasserie Blanc and can be used to buy food, drinks, set menus or celebration meals anything that takes his fancy. They are valid for a year and will be extended to cover any period of closure after purchase.