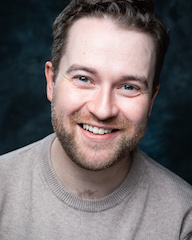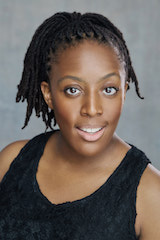 Tea Break Theatre's Sleeping Beauty? (more details here) is billed as perfect for children aged five to nine so I was a little apprehensive about how Harriet, in year six, would feel about the panto in my sitting room. Harriet, as people who read our reviews will know, has quite a sophisticated appreciation of theatre, having been taken to the ballet at age two and has never looked back. I need not have worried.
Once you book your zoom performance, you receive instructions for the adults and separate ones for the children. They have to pack a favourite "adventure" bag with:
a pillow/cushion
something that shines (torch)
an object that reminds you of a secret dream
Harriet took this very seriously and was excited for the show to begin. Sadly, children are aware of zoom (lessons online and catching up with family and friends) so we were ready and waiting just before log in time. Your login names should be that of the youngest viewer (I forgot to add my name). At our press viewing there were only two children but the adults entered into the spirit of panto with gusto.
This is an interactive show so suddenly you can find yourself on screen joining in the action!
The actors are amazing so hats off to performers Felicity Sparks, Alicia McKenzie, Chris Dobson and Molly Small.
Katharine Armitage, writer and director of Sleeping Beauty?, comments, "The power of theatre is that it is always there for us, whatever is happening, whatever the challenges, theatre finds a way to tell stories which both distract us and allow us to process the world we find ourselves in. By taking theatre online, but keeping it live and interactive, I hope to create something new and exciting: a form of theatre that actually would never have existed without the pandemic! I want to tell a story which will transport you and your kids to an epic adventure with all the magic, hope and joy we need right now."
Throughout Harriet was transported into the magical world and enjoyed every moment – and so did!
PWT rating: ♥♥♥♥♥
Ensuring theatre is accessible for all families this Christmas, Tea Break Theatre have used a "pay what you can" ticketing system, where low cost and free tickets are available for those who need them most.
Running to Wednesday 30 December 2020 – book here.
10.30am performances – 20, 22, 23 December
5pm performances – 20, 21, 28 and 30 December
7pm performances – 21, 22, 29 December
Running time: 50 minutes Tickets are available as "pay what you can" from £5.