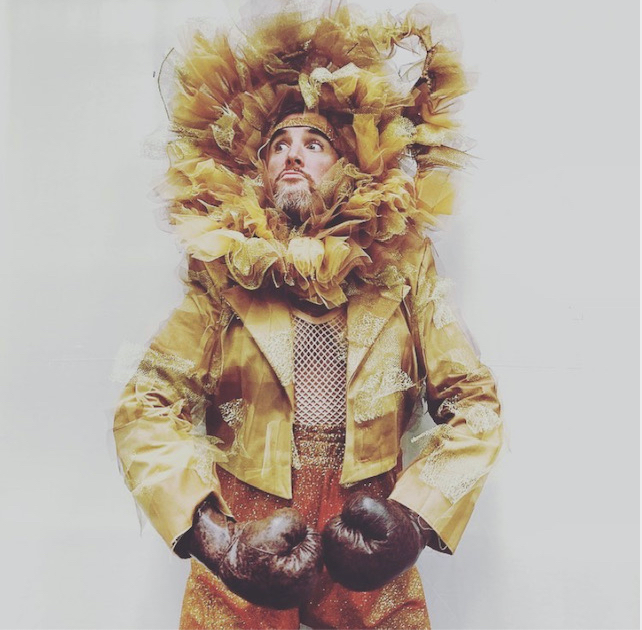 This December, award-winning site-responsive and leading digital theatre-makers Creation Theatre present a surreal and anarchic adaptation of L. Frank Baum's The Wonderful Wizard of Oz with all the storytelling, songs, magic and togetherness that Oxford's largest producing theatre company's Christmas shows are traditionally known for.
Audiences across the globe will be invited to escape reality and journey together to the magical Emerald land; where, along with the Scarecrow, Lion, Tin Man and many more dreamlike characters, they will work together to get Dorothy back home. 28 shows will be performed LIVE online in real time, across two weeks from the 19 December to 3 January.
An annual fixture usually staged at the North Wall Arts Centre, this year Creation Theatre takes the anarchic spirit and style of their traditional family shows online, reuniting the team behind many of its Christmas hits including The Snow Queen, Peter Pan and A Christmas Carol.
Director and adaptor Gari Jones and costume and set designer Ryan Dawson Laight will recreate a magical tale and a visual feast with an eight-strong cast including a very special surprise cameo appearance from one of the most dazzling and iconic performers of the stage.
Booking here
Dates: 19 Dec 2020 to 3 Jan 2021.
Ticket price: £30 per device / per household
Times: 2pm and 7pm GMT (12 noon and 4pm GMT, Christmas Eve)
Running Time: Approx 110 mins including a 20 minute interval