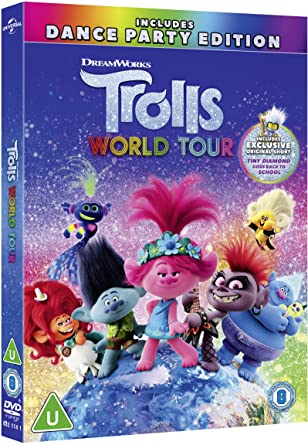 Anna Kendrick and Justin Timberlake return in an all-star sequel to DreamWorks Animation's 2016 musical hit withTrolls World Tour.
The DVD is now available and we had two copies to be won.
Trolls World Tour Competition Winners are:
Kevin Honey from Winchester

Jeffrey Chim from Newport
Our thanks to DreamWorks Animation for sponsoring this competition.