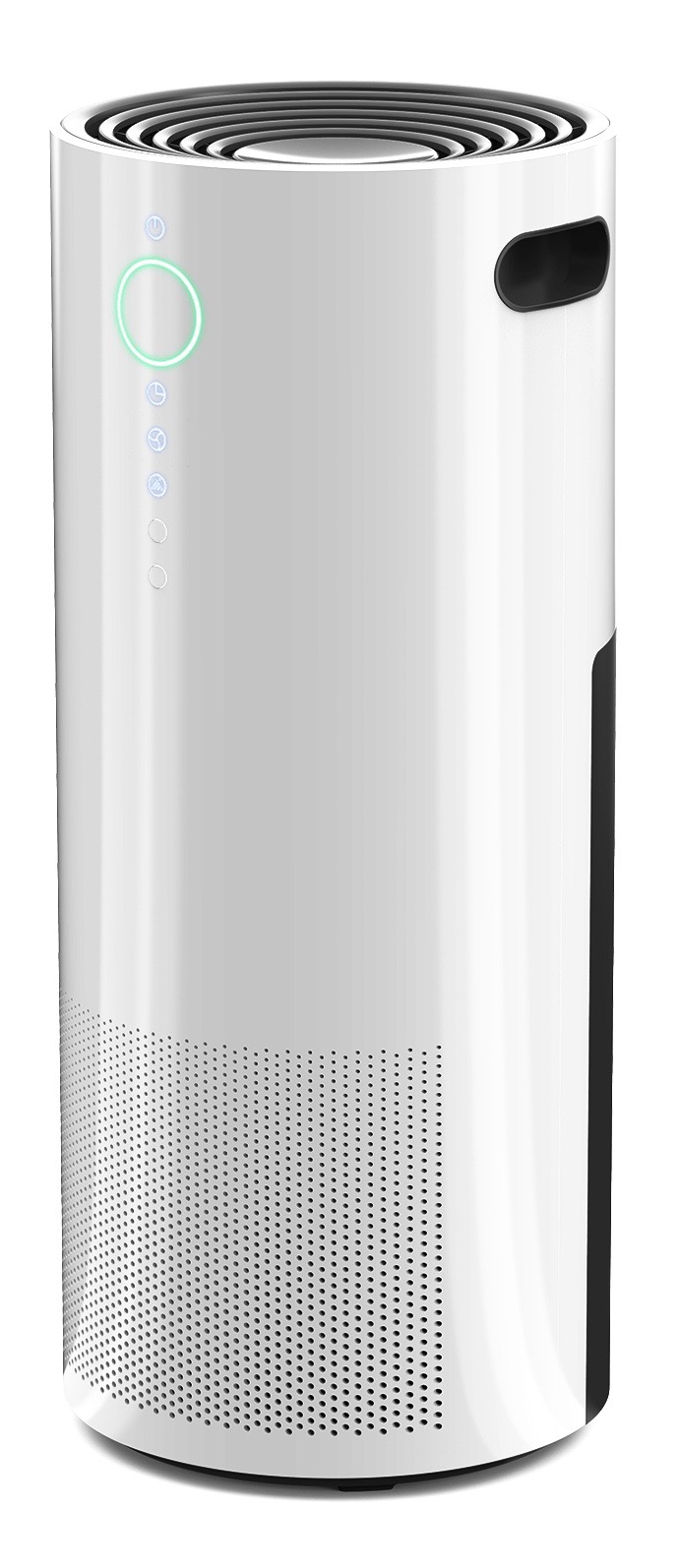 I have three cats so the amount of dander (hair and skin cells) in the air is probably high. I know friends with asthma react when they visit.
However having pets is not the only way air becomes polluted in our homes. Household dust and the use of some cleaning products and scented candles can also add to the poor quality of the air. Sometimes this is exacerbated by not opening windows and sometimes but what comes in through them.
For example a Saharan dust cloud is expected to trap chemicals above the capital and other swathes of the south-east resulting in a soup of polluting that will, according to health experts raise the risk of asthma or heart attacks and strokes among vulnerable people.
The young and the elderly are the most vulnerable. Plus those that already suffer from allergies and asthma should take extra care.
Vax has a range of air purifiers and I was sent the Vax Pure Air 300 Air Purifier to test.
Removes 99 per cent of harmful particles as small as 0.3 microns
Draws in dirty air and releases clean fresh purified air
Dust sensor and indication light – visibility see the air being cleaned
Air quality indicator – adjusts the filtration speed to get optimum air quality
Suitable for rooms up to 120m2
Five speed settings
Timer for 1,2,4,6 and 8 hours
Sleep mode and
Filter change reminder
The first time I used this in my sitting room, I got the green light which I found surprising. However the following time after a minute the indicator went to red, indicating bad air quality. It took four hours to achieve a green (good) status.
Although there are five speed settings, leaving the machine on automatic means it will adjust to the quality of the air in the room. When it is on maximum you can hear it doing its job but the noise isn't intrusive and for bedrooms (the machine is easily portable) there is a sleep mode which is very quiet and and the light indicator goes off after about a minute.
The Vax Pure Air 300 Air Purifier costs less than a light bulb to run and can be left on all the time so that is can increase the fan speed as necessary. I use mine overnight in the bedroom and then transfer it to the sitting room. It is stylish enough to go anywhere in the home and this one also comes with a remote control. I haven't had the product long enough to know how often I'll need to replace the filter but these are available at £19.99 from Vax
PWT rating: ♥♥♥♥♥
The Vax Pure Air 300 Air Purifier costs £279 from Vax.