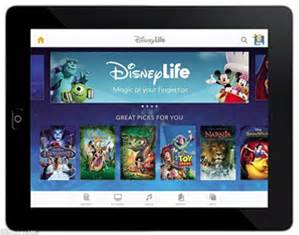 The New Digital Service from DisneyLife has been a great success in our household. A joy to find all your favourite Disney and Pixar films in one place to watch online or download.
Digital membership service, DisneyLife, includes movies, books, music and TV episodes and draws on family-favourite stories and characters from almost a century of magical Disney storytelling: from classic animations like The Jungle Book to Disney Pixar classics including all of the Toy Story movies, and live action blockbusters such as all of the current Pirates of the Caribbean films.
After watching one of her favourites, Cinderella, one afternoon, Harriet decided on Lilo & Stitch yesterday. The what better way to round off a rainy half-term holiday day that singing and dancing to favourite movie songs.
An easy-to-use app designed for all ages, DisneyLife allows you to explore Disney stories and characters through a rich and colourful interface unlike any other. Stream instantly or temporarily download an ever expanding digital library of hundreds of movies and books, as well as thousands of songs and TV episodes (through a UK internet connection).
Dive deeper into special extras like Disney and Disney Pixar Shorts, deleted scenes and behind-the-scenes featurettes; and redeem one free download every month from a selection of fun Disney apps with your monthly membership. Movies, books and kids TV series are available in up to five languages: English, French, German, Italian and Spanish.
For one monthly fee, up to six members of the family can create their own individual profile on DisneyLife using their favourite iconic Disney character – Harriet is Sulley and I am Mickey Mouse. The new service also includes built-in controls so that parents can set time limits on their children's profiles for weekday and weekend use. Harriet loves the fact that it is so easy to use and there is so much choice including books for independent readers plus read-along for emerging readers – something for everyone.
PWT rating: ♥♥♥♥♥
Available at www.DisneyLife.com, the App Store and Google PlayTM, families and fans can sign-up now for a free one month trial. A multi-user account for families comes as standard, for a monthly price of £9.99. There's no annual contract so members may cancel at any time.
Parenting Without Tears was given a six month membership in return for an honest review of the service.