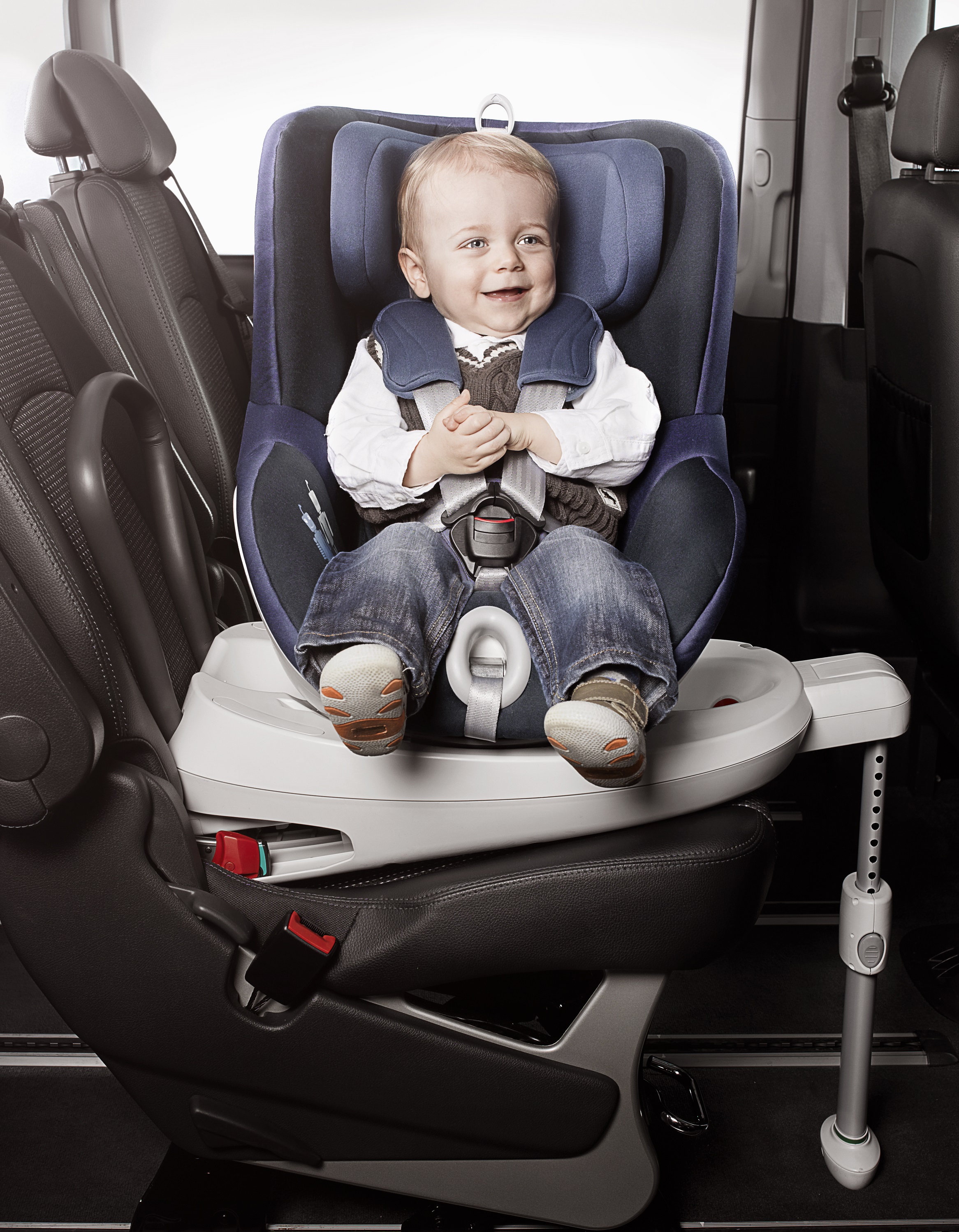 Millions of families all over the UK are planning the big drive home for Christmas. With the prospect of celebrating with friends and family and dining out on festive feasts, it can be easy to forget the dangers that go hand-in-hand with travelling in winter conditions. No parent wants to take chances when it comes to their children's safety, which is why leading mobility brand, Britax has teamed up with Good Egg Safety to provide parents with some useful winter travel tips to ensure the nation's families reach their destinations safely this Christmas.
The partnership follows the launch of Britax's latest Group 1-2-3 car seat – ADVANSAFIX is the first multistage car seat using ISOFIX connectors that gives parents the option to keep their child in a five-point harness up to 25kg. This cleverly designed multi-stage car seat has been developed with busy families in mind, ensuring optimum safety for children aged from nine months up to approximately 12 years (9kg – 36kg). ADVANSAFIX adapts and grows with the child, giving parents the freedom to choose one seat instead of two and the assurance that their little ones will travel safely year after year for up to 11 years.
To support Britax's "Driving Home for Christmas" initiative, Good Egg Safety has provided 12 simple tips and checks for families to consider before setting off for the holidays:
1. Check your child's car seat is properly fitted before every journey – particularly if you've removed your seat or had others in the car next to the child seat

2. Check your child's harness is at the correct height and tension – always adjust the harness to your child when they go in the seat to accommodate their clothing

3. Remove thick, puffy jackets or winter coats – these can prevent the harness from fitting your child properly, and your child may overheat once the car warms up. As a driver it is worth keeping a spare pair of suitable driving shoes in the car. Footwear such as winter boots have thick soles that can catch on pedals

4. Remove any non-soft toys or gifts your child may receive and store them in the boot until you get home – a toy will become a projectile in a collision and can injure occupants in the car. Put presents for friends and family in the boot of your car, rather than next to you or on the back seat

5. Set the recline of your child's car seat to semi-reclined rather than upright after trips out, so that they can fall asleep without you worrying about their positioning

6. Don't drink and drive. If you are going to have a drink, avoid driving the next morning – you can easily still be over the limit the next day

7. Always keep a breakdown kit in your boot. This should include:
Warning Triangle
Tow Rope
Torch
Hi-Vis jacket/Waistcoat
Tyre Inflator
Blankets/Emergency foil blanket
Spare hats, scarves and gloves
Sunglasses for winter sun glare
Umbrella
8. If you are going on a long journey, also take/check the following:
A flask of hot water/tea/coffee
Fresh, bottled water
Food/chocolate
Ensure your phone battery is fully charged
9. Check the tyres and stock up on antifreeze and screen wash.
10. Take into account weather conditions for your journey and allow extra time and breaks
11. Early evening failing light is particularly hazardous for spotting cyclists and pedestrians in dark clothes, so with the added distraction of travelling with children please take extra caution
12. Don't rush. It is tempting to rush home from work for the holidays, but take the extra time to drive safely and considerately

For more information on Britax's latest combination seat visit ADVANSAFIX