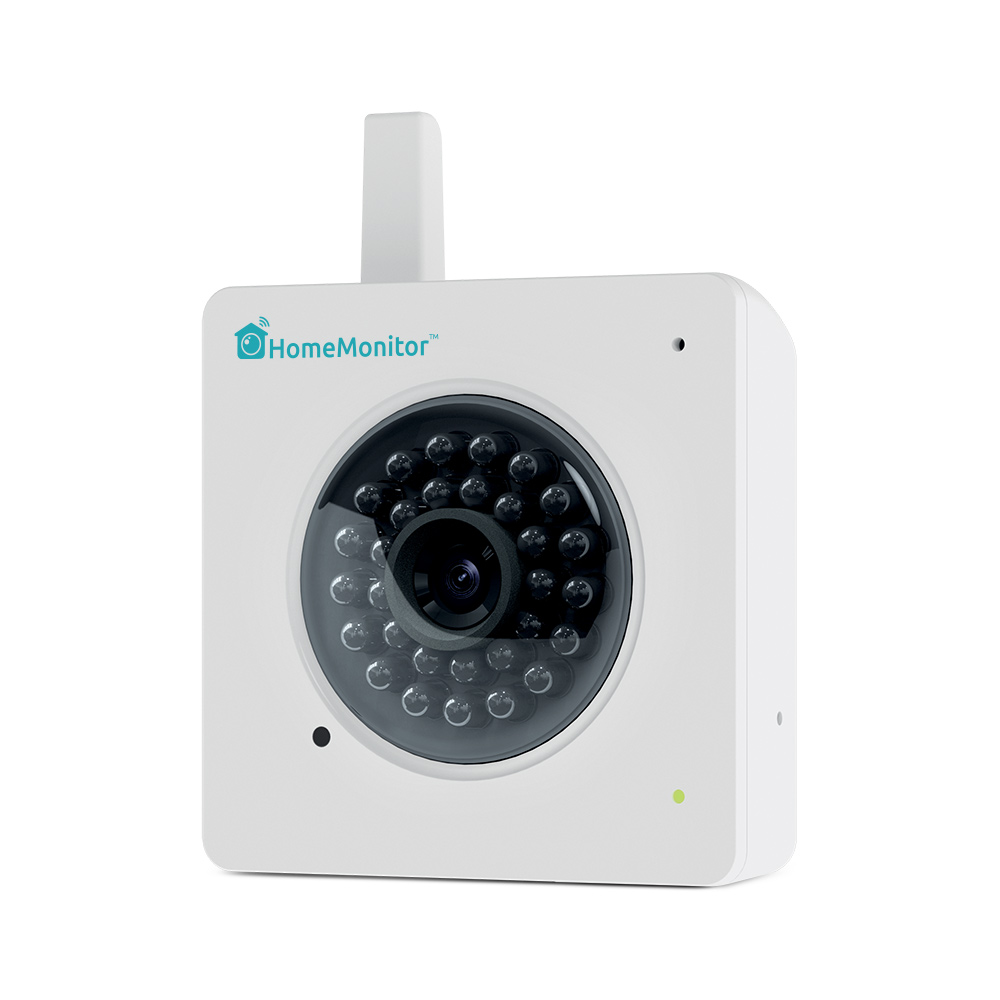 We have tried out both digital and video monitors, the last being the Binatone/MOTOROLA MBP36 Baby Monitor. We were really please with this and Harriet loved being able to have a two-way conversation via it. However there were times when we were away that her room was out of range. With the Y-cam HomeMonitor you set it up so you can see and hear what's happening in your child's room from anywhere, on your smartphone or tablet.
An easy to set up security camera, it instantly alerts you when motion is detected. Watch live or review your last seven days' of recordings securely stored in your cloud account – free of charge.
It takes just three simple steps to use Y-cam HomeMonitor – no technical skills necessary:
1. Plug in the power
2. Connect to your home network
3. Activate your account
The HomeMonitor is perfect for helping to resolve sleep issues. Many parents find it difficult are often tempted to rush into the bedroom as soon as a child starts crying. However if a child is crying as part of a dream and is still asleep, going into the room and perhaps waking the child up is likely to be more disturbing than just leaving them. So checking on the HomeMonitor, which is motion activated, is a first port of call.
The most common sleep issues include:

Not settling or staying in bed at bedtime

Waking during the night with night terrors or bad dream

Crying because they have got themselves tangled in the sheets

They may have hurt themselves/or be unwell and need reassurance

Waking up very early in the morning
You can add more HomeMonitor cameras to build a complete security system for your home.

Free unlimited cloud recording: save the video clips that matter. Every movement detected during the last seven days is recorded and stored in your secure online account. And it's all free of charge, no monthly fees.
Safe and secure: even if your security camera is vandalised or stolen, your clips are stored safely in the cloud and fully protected by industry standard encryption. You can even save your clips for 30 days by upgrading to HomeMonitor Plus.
Personalised notifications: easily set up daily recording schedules and custom recording zones, on areas such as doorways and windows; to ensure you're only alerted when it matters.
Broadband friendly: Y-cam's HomeMonitor cameras only record when something happens, so they don't constantly use your internet connection. That means minimal impact on your internet surfing, download speeds and monthly data allowance.
PWT rating: ♥♥♥♥♥
Prices start from £129.99 and you can find out more at HomeMonitor.