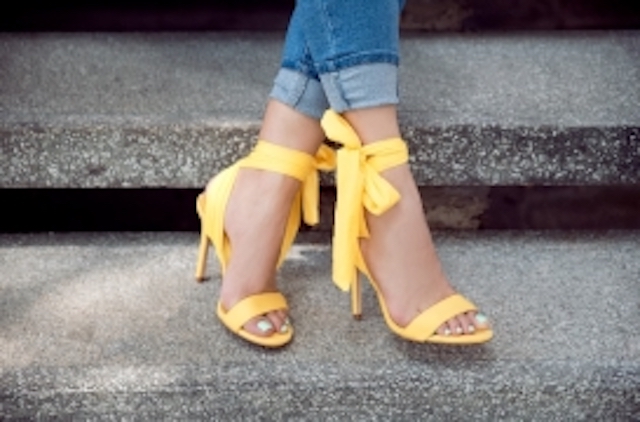 Our wellbeing depends on us being able to get up and move, so good foot health is essential. The summer is also when we are most likely to want to have our feet on show, but some people feel unable to do this because they are so embarrassed about their feet.
1. Give them some airtime! A foot produces about an egg cup of sweat on a summer's day, so try to give them some time to breathe: don't keep them smothered in airless trainers or plastic shoes every day and wear open-toed sandals when you can as the front part of the foot produces more sweat.
2. Blisters strike more often in hot weather. They're caused by rubbing, especially between the toes if you're wearing flip-flops, you can prevent them by walking around indoors with socks under your sandals to loosen them up.
3. Cracked heels can be caused by wearing open-backed shoes such as sandals and flip flops which rub around the edge of the heel. Make sure you moisturise your feet regularly and use a pumice stone in the bath to prevent dry skin.
4. Avoid stinky feet by washing them once a day and don't forget to wash and dry between the toes as this is how Athlete's foot can develop.
5. Nails need to breathe from time to time, so give them a break from nail polish about once a month for a few days to a week.
6. Buy good quality socks made from at least 70 per cent cotton as these will be more breathable.
7. Ditch the skyscraper heels! The best heel height for everyday wear is three centimetres or less, so save your heels like the ones in the illustration above for special occasions and don't wear the same shoes day after day. Swap flimsy sandals and ballet pumps with more supportive sandals or trainers to provide arch support.
For specific problems try:
Excilor's Athlete's Foot 3 in 1 Treatment, £10.49 RRP
Excilor Nail Fungus Treatment Solution, £22.49 RRP
Excilor Nail Fungus Treatment Ultra £27.49 RRP
Excilor Nail Fungus Treatment Pen, £27.49 RRP
All are available from Superdrug, Boots and Amazon.