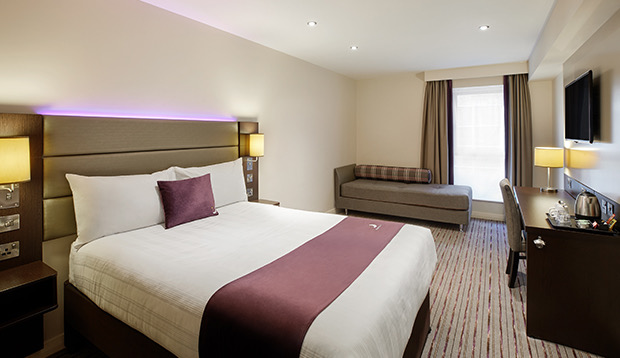 I had every confidence booking into a Premier Inn just as lockdown eased as I'd seen an interview with the CEO during which she'd explained that the hotels had been used by key workers and they's had not one case of Covid-19 during the height of the pandemic.
We had previously stayed at the Premier Inn in Margate. The first thing which was different was that wonderful buffet breakfasts would not be on offer (during July) but guests could order a "breakfast box" plus tea and coffee-making facilities were available in the rooms.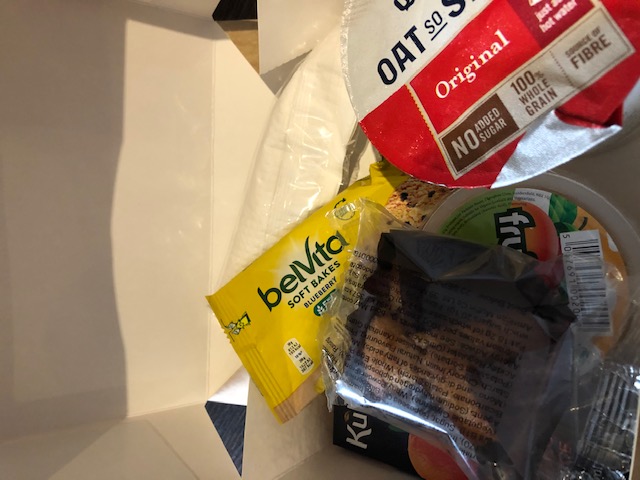 We arrived early but couldn't leave our cases – part of the new protocols. Everywhere you'll find hand-sanitiser stations. Rooms have been thoroughly cleaned including changing the shower curtain. What hadn't been explained when we finally checked in was that rooms would not be serviced during a stay. However you could ask at reception for more towels, toilet paper etc. Reception staff were all helpful and friendly. Instead of waiting for our breakfast boxes to be delivered each morning we took them with us – children have a free box.
Although I had contacted Premier Inn via Twitter, the breakfast boxes did not include a dairy free option but there was enough to keep us going. Both mornings we took our boxes to the beach and enjoyed them with hot chocolate and coffee from a nearby café. The seafront was just a short walk from the hotel in North Street. In fact the hotel is perfectly situated for exploring so much of what Brighton has to offer.
You know exactly what to expect in hotel rooms in Premier Inns they're mainly all the very similar but the standard is good. They are just what you need as a base for exploring wherever you are staying. The rooms all have wifi and a flat screen TV connected to Freeview. The power shower lived up to it's name and the bath filled quickly for Harriet.There is a gel for hair and body washing which was fine.
Sadly we were unable to leave our cases when we checked out so rather than haul our cases around Brighton we made our way home after stopping for something to eat.
Great location and a good price for rooms.
PWT rating: ♥♥♥♥♥
To find out more about locations and booking visit Premier Inn.